CareerOps With Jill Jubinski and Peter Burkholder (ADO66)
Oh no! You've been laid off. How can you bounce back? Jill Jubinski and Peter Burkholder help guide you through returning to the good fight of gainful employment.
Show Notes
Notes from 2016 DevOps Days DC session on DR for your career: http://e.devopsdaysdc.org/p/openspace-spades-A
Severance agreement timelines: Employee Checklist: What to Do When Your Employer Offers You a Severance Agreement … Esp: "If your employer has not given you a reasonable amount of time, or rushes your decision, this is a red flag…If you are being rushed, ask for more time [in writing]"
How to bounce back: Let folks know - Mike Fiedler and Annie Hedgpeth had good examples on Twitter recently.
Use all your networks
Check Outs
Jill
Peter
Bridget
Matt
Trevor
Further Listening
Want to dig deeper into some of the things we discussed today? Check out these past episodes: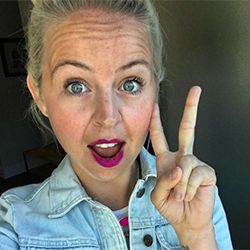 Jill Jubinski
Jill Jubinski is a recruiting veteran with over 6 years of recruiting experience in the community. She received her Masters in Industrial/Organizational Psychology with plans to change the way organizations treated their employees. When that didn't work out she started recruiting ;-) Jill leans on her strength in relationship building as a jumping off point to help organizations build amazing teams and genuinely cares about the health and wellness of an organization's culture. She is also known to chat incessantly about her dogs and give hugs like they are going out of style.
---


---