Finding Signal in the Noise, With Aneel Lakhani and Jason Dixon (ADO65)
Bridget and Matt (in his triumphant return) chat with Aneel Lakhani (SignalFX) and Jason Dixon about modern monitoring, alerting, event streams, and more.
Show Notes
Checkouts
If you have an upcoming conference you would like to see promoted on ADO, you can fill out the handy form at arresteddevops.com/conf
Upcoming conferences
For any devopsdays, try the code ADO2016! It should get you 20% off.
DevOpsDays Silicon Valley June 24, 2016 - June 25
DevOpsDays Minneapolis is July 20-21
Open CFPs
DOD Dallas & Raleigh June 19, Philly June 30, New York July 15, Singapore Aug 15, Detroit Aug 31
New cities: Porto Alegre in Brazil, Baltimore
We have t-shirts now! And mugs! They are available at store.arresteddevops.com! Only unisex for now, but more styles coming! Buy one today. Or not. We're not the boss of you.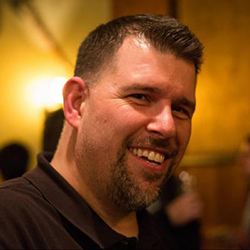 Jason Dixon
Founder of Monitorama. Author of the Graphite Book. Previously: Librato, Dyn, GitHub, Heroku and Circonus.
---


---