What Is New at Puppet? With Eric Sorenson (ADO49)
Special guest Eric Sorenson of Puppet Labs chats with Matt about all the new hotness with Puppet, including Application Orchestration. Plus, Matt and Eric put on their pundit hats and talk about the acquisition of Ansible by Red Hat.
Show Notes
Various links referenced in the episode!
Matt and Eric are pretty sure the only reason that Red Hat acquired Ansible was to get Robyn Bergeron back.
---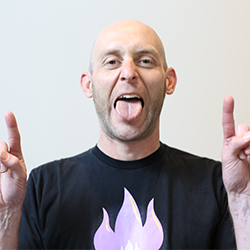 Eric Sorenson
After 16 years working as a systems/network administrator in the Bay Area, Eric relocated to Portland in 2012 to further develop his passion for awesome configuration management tools. When he's not grooming backlogs for Puppet, he's out enjoying Oregon's trails with his partner Jen, son Gunnar, and neurotic-yet-lovable pointer Indigo.
---



---