Devopsdays Cuba 2016 (ADO80)
Bridget and our audio editor, Joe, chat about their experiences at devopsdays Cuba and share some audio recorded at the event.
Show Notes
Bridget and Joe discuss their experiences at devopsdays Cuba and share audio from the closing session.
Dramatis Personae
Further Viewing
A few videos of devopsdays Cuba have made it to youtube. They can be found here.
Special thanks to Mike Rosado for his help in preparing the translations for this episode.
If you have an upcoming conference you would like to see promoted on ADO, you can fill out the handy form at arresteddevops.com/conf
Open CFPs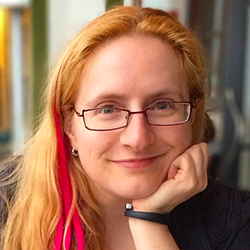 Bridget Kromhout
Bridget Kromhout is a Principal Technologist for Cloud Foundry at Pivotal. Her CS degree emphasis was in theory, but she now deals with the concrete (if 'cloud' can be considered tangible). After 15 years as an operations engineer, she traded being on call for being on a plane. A frequent speaker and program committee member for tech conferences, she leads the devopsdays organization globally and the devops community at home in Minneapolis. She podcasts with Arrested DevOps, blogs at bridgetkromhout.com, and is active in a Twitterverse near you.
---
---